Scout Building Calendar:
To check availability in the scout building or to verify reservations check the Scout Building Calendar.
To schedule space in the scout building, contact Terry Box.
Leader Guides:
Leader Training:
Sam Houston Area Council Training page – Lists all necessary training and information regarding upcoming classes.
National BSA Training website – Gives basic information about all types of training as well as course syllabus or links to take the classes online (if available).
my.scouting.org – Used for online Youth protection training (YPT) and online position specific training.
Wood Badge – Wood Badge is the premier adult leader training program in Scouting. The program is available to all registered adult leaders and it highlights personal and unit level leadership development with courses in team building, problem-solving, communication, conflict resolution, and many other useful skills. These skills can be taken directly back to packs, troops, ships, and crews to help leaders guide youth in dynamic Scouting programs. Wood Badge is a fun, challenging and inspirational Scouting experience for all leaders who wish to improve their leadership skills.
Orion District Roundtable – A monthly meeting of scouters from all units in the Orion District (Tomball/Magnolia area). At these meetings, scouters learn about upcoming events and trainings and also participate in breakout training sessions for cub scout leaders. The meeting takes place at 7PM on the first Thursday of each month at The Church of the Good Shepherd in Tomball. All leaders are encouraged to attend.
University of Scouting – University of Scouting is a training for leaders of all program areas to come together for a day of fun, fellowship and learning. University of Scouting has over 100 different classes, presented by some of the most experienced volunteers in the council covering leader specific training, information on how to train youth, conservation, program ideas and more. University of Scouting also offers several youth courses
BALOO – Basic Adult Leader Outdoor Orientation – BALOO is the Cub Scout leader training required for any Cub Scout den or pack outdoor event, including packing camping, overnighters and Webelos den overnighters. BALOO training is now comprised of two components – an online component, and a practical, hands-on component. Both components must be completed to qualify as a trained Cub Scout outdoor leader. The online component contains introductory and basic information and must be completed prior to the practical component at my.scouting.org. The practical component is an overnight that takes about 16-hours to complete. Most courses include meals.* See the Orion District Website or the SHAC Training Website for specific training dates for the practical portion.
Leader Awards (knots):
Adult leaders are awarded with knots for certain accomplishments or to signify specific awards they have been given. This list shows several of the more common awards that are available to leaders and when appropriate a link has been provided for the necessary application or nomination form. For more information on all available awards go to the BSA Awards Central Page.
Eagle Scout –

This knot may be worn by any registered adult leader who earned the rank of Eagle Scout as a Boy Scout. A special knot with a silver boarder may be worn by Eagle Scouts who are also Life Members of the National Eagle Scout Association..
Arrow of Light –

This knot may be worn by any registered adult leader who earned the Arrow of Light Award as a Cub Scout
Den Leader Training Award –

To recognize den leaders who have completed training, tenure, and performance requirements. Available for Tiger Cub den leaders, Cub Scout den leaders, and Webelos den leaders
Scouters Training Award –

Can be earned by any registered scouter who meets specific training and tenure requirements
Scouters Key –

Earned by Cubmasters, Scoutmasters, Varsity Scout Coaches, Venturing Crew Advisors, district and assistant district commissioners, district committee member by meeting specific training and tenure requirements.
Unit Leader Award of Merit –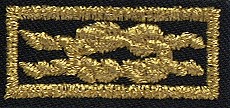 Earned by Cubmasters, Scoutmasters, Venturing Crew Advisors, and Sea Scout Skippers by attaining certain benchmarks characteristic of strong units; seven requirements must be met with nomination by the top youth leader if for a troop, crew, or ship; nomination is certified by the unit commissioner
Youth Religious Award –

This knot may be worn by registered leaders who earned a religious emblem while a scout. For more information on the available religious awards see the BSA Religious Emblems webpage. This knot can also be worn by boys who have earned a religious award.
Adult Religious Award –

This knot can be awarded to adult leaders who are given a religious award by their religious organizations. Requirements vary by faith. See the  BSA Religious Emblems webpage  for more information.
Event How-To Guides for Pack 469:
These guides should help event chairs understand all the tasks that must be completed and will also provide a sample timeline and other resources necessary to making the event successful.
Scouting for Food
Blue and Gold Banquet
Scout Sunday
Pushmobile
Rally / Sign-up Night
Popcorn Kernel
Coupon Book Sales / Scout Fair
Important Documents:
Medical Forms_AB – These forms are good for 1 year from the date they are signed. To be considered complete, all portions must be completed, an insurance card must be attached, and it must be signed and dated. Forms are good for 1 year and must be updated annually. The pack is required to have current copies on file for each scout in the unit  AND for any other people who attend pack sponsored overnighters, or field trips.
Activity Consent Form – Permission slips must be on file for all scouts participating in any event (outing, campout, hike, competition, etc.) if the event takes place away from Lakewood UMC.
Other useful links:
Scoutbook – The software we use to track our scout's progress through the program.
Sam Houston Area Council (SHAC) – The governing body for the Greater Houston Area
Orion District – The scouting district that covered all units in the Tomball/Magnolia area
Online Scout Store – Official Retail site of the BSA
BSA's Adult Leader Page – This page has tons of information to help leaders as well as links to many of the items listed below.
Guide to Safe Scouting – A guideline for explaining how to keep our scouts safe during pack sponsored activities and events. this guide also spells out what activities are approved for boys of various ages.
Texas Parks and Wildlife – A place to find information and reserve campsites in Texas State Parks
Houston Museum of Natural Science Scouting Programs – HMNS puts on programs for scouts of all ages  throughout  the year.
Community scout events – A list of upcoming activities and discounts for Scouts.
Boys Life Magazine – The monthly BSA publication for Boys
Scouting Magazine – The monthly BSA publication for Leaders
Scoutcast/Cubcast – A monthly podcast for Scout/Cub Scout Leaders
Scouting Wire – The official BLOG of the BSA
Scout News – The official place for press releases and all news related to the BSA.
Cyberchip – resources for completing the annual Cyberchip Requirements
Leave No Trace / Outdoor Ethics
Scout's Own Worship – A great website containing information on putting together a Scout's Own worship service along with sample material.
Religious Emblems – A guide to all religious awards available to scouts.
BSA Brand Center – A place to download logos, themes and other trademarked information that can legally be used by scout units