Events
1Raingutter Regatta 2017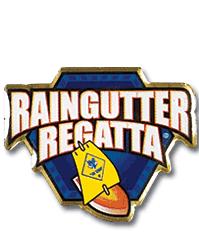 If you are not familiar with this race, Scouts will build small sailboats and race them down water filled gutters against each other.  Be sure to use a current
Official BSA build kit.  These are available at the Pack Meeting or at any local Scout Shop for $6.  There is no additional fee to race.
Awards will be given for coming in 1st, 2nd, or 3rd for your rank as well as Rank Favorite for each rank, Best Paint Job in the Pack, Best Scout Themed in the Pack, and Most Patriotic Looking in the Pack.
This is always a fun event and a great way to kick-off our Scouting Year!
Details:
Raingutter Regatta
Date – Sept. 30th 2017
Race times – Morning (TBD)
Kits for Puchase –  $6 at Pack Meeting or Scout Shop
Chaired by – Jerry / Melanie Fordyce
Contact Email – jerrymel24@sbcglobal.net
Meetings
Our August Pack meeting was cancelled due to Hurricane Harvey. We have another one scheduled for September 26th, but we have lots of scouting business that cannot wait that long. Therefore, we will have 2 pack meetings this month. The first will be NEXT TUESDAY, Septermber 12th at 6:30 in Asbury Hall. The second will be a combination Pack meeting and recruitment rally on September 26th. Please plan to attend both if at all possible. (The Rally was originally scheduled for Wednesday, Sept. 15th).that date has been cancelled.)
Recruitment Rally
Even though the official Recruitment Rally is not until September 26th, we are ready to start recruiting now. If you have friends who you would like to invite to either meeting, please bring them along. We welcoming boys at all ranks. Do not forget that this year we are also accepting kindergartners into the NEW Lion program.
ITS POPCORN TIME
It is Popcorn season and show-n-sells have already begun. We will also be handing out take-order forms at next weeks meeting. I will ask Jessica to re-send the signup genius links.
Fall Campout
Our Fall campout will be at Lake Livingston State Park on October 20 -22. We will begin allowing you to register at the pack meeting next week. As always, complete and current Medical Forms A&B will be required to be on file for everyone who wishes to attend. Anyone over the age of 18 must also have current YPT training. YPT training can be done online in about 30 minutes and is good for 2 years from the date it is completed. Since space is limited, the registration process will not be complete and you will not have a reserved spot until all paperwork is complete and the camping fee has been paid. Texas Parks and Wildlife only allows us to have 2 tents per campsite. Except for Webelos, who are required to sleep in a tent by themselves for at least one night as part of their advancement, each family should be in a single tent. Since we have 20 campsites reserved, that allows us to take the first 40 families to complete the registration process. For several reasons, we will be changing the fee structure for campouts to a per-family basis instead of a per-person basis as we have done in the past. For this campout the cost will be $18 per family. We will no longer be providing the Saturday night meal as we have done in the past, but will continue to do the pot-luck desserts before the Saturday night campfire. All meals should be planned and coordinated at the den level.
University of Scouting
University of Scouting is coming September 23rd. This is a full day of fabulous training for adult leaders. I highly recommend all registered leaders regardless of position and anyone interested in becoming a leader take a look at the courses being offered and go take several classes. There are basic and advanced classes for people in all levels and roles within scouting and classes for leaders both new and old. More information and the registration link can be found at: http://www.samhoustonbsa.org/university-of-scouting
LEADERS
Den meetings  Leaders who wish to schedule the scout building for regular den meetings between October and May need to fill out and submit the online room request form no later than September 30th. Any meeting space needed before October 1st should be requested by emailing dstrain@sprintmail.com The form can be found at: https://goo.gl/forms/6M8D1rWP4XKeJ9Zy2
Leaders Round Table
The Orion District Roundtable is a monthly meeting for all registered leaders that takes place at 7PM on the first Thursday of each month at the Church of The Good Shepherd in Tomball. At these meetings you will learn about upcoming district and council events as well as topics that can help you become a better more effective leader for your scouts. The number of leaders that attend this meeting is reflected in our annual JTE (Journey to Excellence) score and has bearing on what recognition our pack receives each year. Please plan to attend at least 2-3 of these meetings this year if you are a den leader.